---
Celebrating its 18th year, Jugglefest is a three-day event full of workshops, games, demonstrations, and shows featuring juggling, unicycling, and related circus arts. Everyone is welcome to come on down to pick up the basics, learn some new tricks, meet some crazy people or just chill out and watch. For the full scoop, check out the Jugglefest 2011 Program.
Want to help spread the word? Download and print the Jugglefest 2011 flyer or the Public Show flyer.
Looking for a place to crash? Check out:
JuggleStay (Courtesy of the Internet Juggling Database)
If you have questions or need more details, please contact us.
Traffic Warning! - If you're coming to Jugglefest from the south, be advised that Highway I-35 will be closed this weekend from Stassney to Woodward for construction on the Ben White/US 290 W interchange. You might want to consider South Congress or South 1st Street instead.
Missed the show? Check out the Jugglefest 2011 Public Show trailer from Alan Plotkin.
---
* Special Guests
---
* Festival Workshops
We've got a ton of workshops lined up for Jugglefest, and they are open to all attendees (no additional fees, no need to sign up beforehand). Please check the schedule on the wall when you arrive to find out the time and room assignment for each workshop. Here's a selection of workshops that we've got lined up for this year:
Taylor Glenn: Claymotion
Taylor Glenn: 4 and 5 Ball Mills' Mess
Drew Brown: Freestyle
Christopher Haaser, Scott Kurland, Steve Wiswell: Intermediate Ball Juggling
Josh Horton: 3 Club Body Moves (shoulder pads, neck wraps, etc)
Josh Horton: Kicks
Doug Sayers: 3 Club Back-Cross
Doug Sayers: 3 Ring Moves (pancakes, laterals, flats)
Josh Horton & Doug Sayers: Spin Moves (180, 360, 720)
Sam Malcolm: Head Bounce
Jules McEvoy-Schaeffer, Kelsey Strauch, Vanessa Vortex: Partner Acrobatics and Handstands
Bruce Manners: Balance & Combination Tricks
Bruce Manners: Neck Catches With Balls
Jeremy Frank: Beginning Diabolo
---
* Festival Games
We will have a ridiculous amount of games, spread across all three days. Check the schedule when you arrive to make sure you don't miss any of your favorites!
Coin Juggling - Juggle three or more coins of at least 75 cents total face value longer than everyone else. When you drop, you must drop all your coins on the ground. The last person juggling is the winner, and gets to keep all the coins, but must also pick them up by themself.
Four-Club Endurance - Juggle longer than everyone else. Everyone starts at the same time. When you drop, you're out. The last person juggling is the winner. No multiplexing!
Five-Ball Endurance - Juggle longer than everyone else. Everyone starts at the same time. When you drop, you're out. The last person juggling is the winner. No multiplexing!
Speed Passing - TEAM EVENT - A team of two jugglers passes six clubs as fast as they can. There are two heats of one minute each. The average score of the two heats determines the winning team.
Seven-Club Endurance - TEAM EVENT - A team of two jugglers passes seven clubs longer than everyone else. Everyone starts at the same time. When either team member drops, the team is out. The last team juggling is the winner.
Unicycle Maneuvering - There's no telling what kind of insane course our fiendish uni riders will cook up this year. Complete the course in the shortest amount of time to win!
Three Ball Simon Says - Simon says "Do the tricks that Simon says to do, and don't do the tricks that he doesn't!"
Diabolo Mystery Contest - All we can say is bring your diabolo and sticks, and prepare yourself for something a little... different.
Club Gathering - Catch and hold as many clubs as you can, as thrown by Gamesmeister, Jerry Peterson. He will throw double spins at a constant rate to each competitor. The one who holds the most clubs without dropping wins.
---

* The Festival
21 hours of workshops, games, door prizes, trick trading, and more!

University of Texas campus
Bellmont Hall, Rooms 528 (juggling) and 302 (unicycling)
(Directions, Map)
Friday, February 25; 5 pm - 10 pm
Saturday, February 26; 10 am - 6 pm
Sunday, February 27; 10 am - 6 pm
$15 Admission - Covers all three days, plus the Public Show!
Free with UT ID (Student/Faculty/Staff)
Support for Jugglefest 2011 is provided by the University Co-Op
---
* The Late Show
Join us Friday night for an open stage - you never know what kind of zany hijinks will ensue!
Friday, February 25, 10:30 pm
University of Texas campus, Jester Auditorium (201 E 21st St)
Free to everyone!
Note: Some content may not be suitable for children. Other content won't be suitable for anyone at all. Bring extra groans and your clapping hands.
---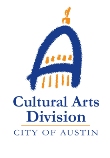 * The Public Show
On Saturday night we're pulling out all the stops! We'll be showcasing performers from Austin and all over the world as they demonstrate their skills in the circus arts. Unicycles, yo-yos, diabolos, poi, juggling - there's no telling what's going to happen next. Come on down and check out the best family friendly show in Austin!
Saturday, Feb. 26, 7:30pm
Texas School for the Deaf - Davis Auditorium
1102 South Congress Avenue (Map)
$5 Admission (Free for 5 and under!)
The 2011 Jugglefest Public Show is funded in part by the City of Austin through the Cultural Arts Division.
Bonus! Nathan Peterson will be hosting a juggler after party on Saturday night at 8125B Ceberry Dr. Austin, TX 78759. Everyone is welcome!