---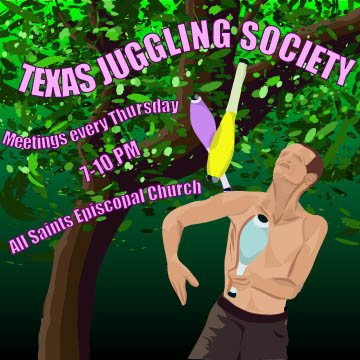 Weekly Meeting - Everyone Welcome!
Hello! We meet every Thursday evening, all year long, from 7-10pm immediately behind All Saint's Episcopal Church (27th and Whitis Ave.) in Gregg House, near the northwest corner of the UT campus. This is the church gymnasium just north of Kinsolving dormitory. Here's a map to help you find your way.
Meetings are free of charge and open to jugglers and unicyclists of all ability, including beginners and spectators. Yes, that means you! A pizza session usually follows the meeting. Come on down!
---
Jugglefest XXII will be Feb 20, 21, 22, 2015
---
Jugglefest 2014 was a phenomenal success! Huge thanks to the jugglers, special guests, and volunteers who made it happen!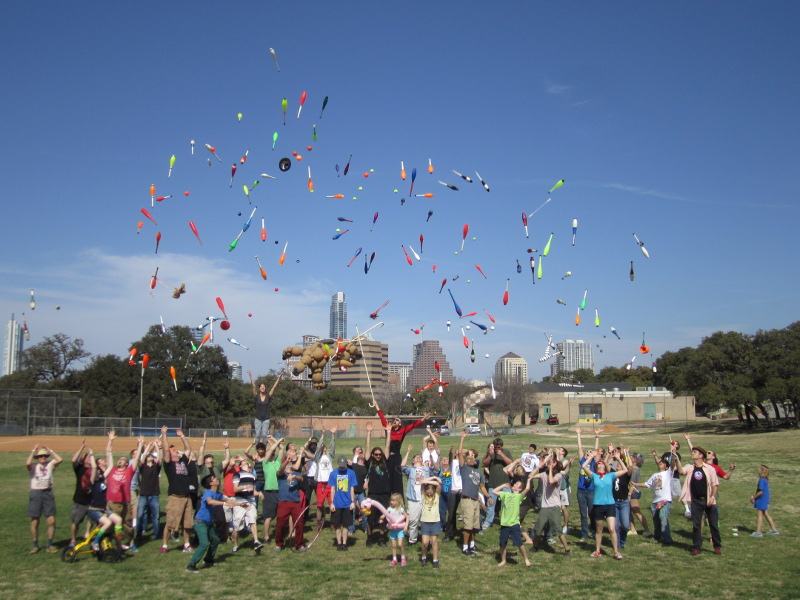 The Big Toss at Jugglefest 2014 - Photo courtesy Meredith Worthen
Jugglefest 2014 highlights by Katsu Nakayama