---
Donate
- - - - - - - - - - - - - - - - - - - - - - - - - - -

This project is funded and supported in part by the Cultural Arts Division of the City of Austin Economic Development Department.
Visit Austin at NowPlayingAustin.com.




Additional support provided by: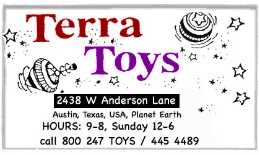 ---
Double McJuggle Workshops!
---
Mckenzey Simper and Cassie McKenney will be performing in our Public Show and teaching three hoop juggling workshops during the festival (times TBD). All Jugglefest workshops are free with either daily gym passes ($10) or a 3-day wristband ($20) which covers all three days and admission to the Public Show!

---
Beginner-Intermediate Hoop Juggling (Friday 8pm)
- Juggling terminology
- sequential steps to produce a basic 3 hoop juggling pattern (cascade)
- different throw styles and catches such as, flourishes, wall plane (reverse cascade), penguin catches, and tomahawk throws.
- body placements patterns and technique
- Intro to 3 hoop rolls (bramson rolls)
- Intro to partner hoop passing (do not need to come to the class with a partner)


Juggling hoops with friends (partner hoop passing) (Saturday 11am)
- An introduction to pass juggling with hoops
- 3 hoop take out variations with a partner and making a sequence
- 5 hoop variations
- 6 hoop basic- covering different timing (counts- 2 and 4)



Manipulate your Juggles (3 hoop manipulation and toss juggling) (Sunday 1pm)
- Flourishes to start, continue, or end a juggling pattern.
- Body placement technique
- Legos (manipulation)
- Visual manipulation (isolations and shapes) with three hoops
- Sequence creation combining Manipulation and Toss Juggling

---
Mckenzey Simper and Cassie McKenney each have over 7 years of experience with hoops. Starting out with on body hula hooping, hoop spinning and manipulation, the duo now focuses on hoop juggling and multi-hoop manipulation. They offer private lessons and have taught workshops at various events across the United States, Mexico, and in Canada. They competed in the teams competition and the International Jugglers Association (IJA Fest) in 2017, and were the first team to bring hoops to that stage. With several years of experience in teaching and performing solo and working as duo for over a year, they are always excited to teach and present acts to inspire people to pick up hoops and play.
---